I'm just going to say, don't buy this pair of fake Doyle silhouettes.  Don't blame the seller because everyone can not know everything about every category.  But the cutting of these silhouettes is very inferior to the work of Doyle.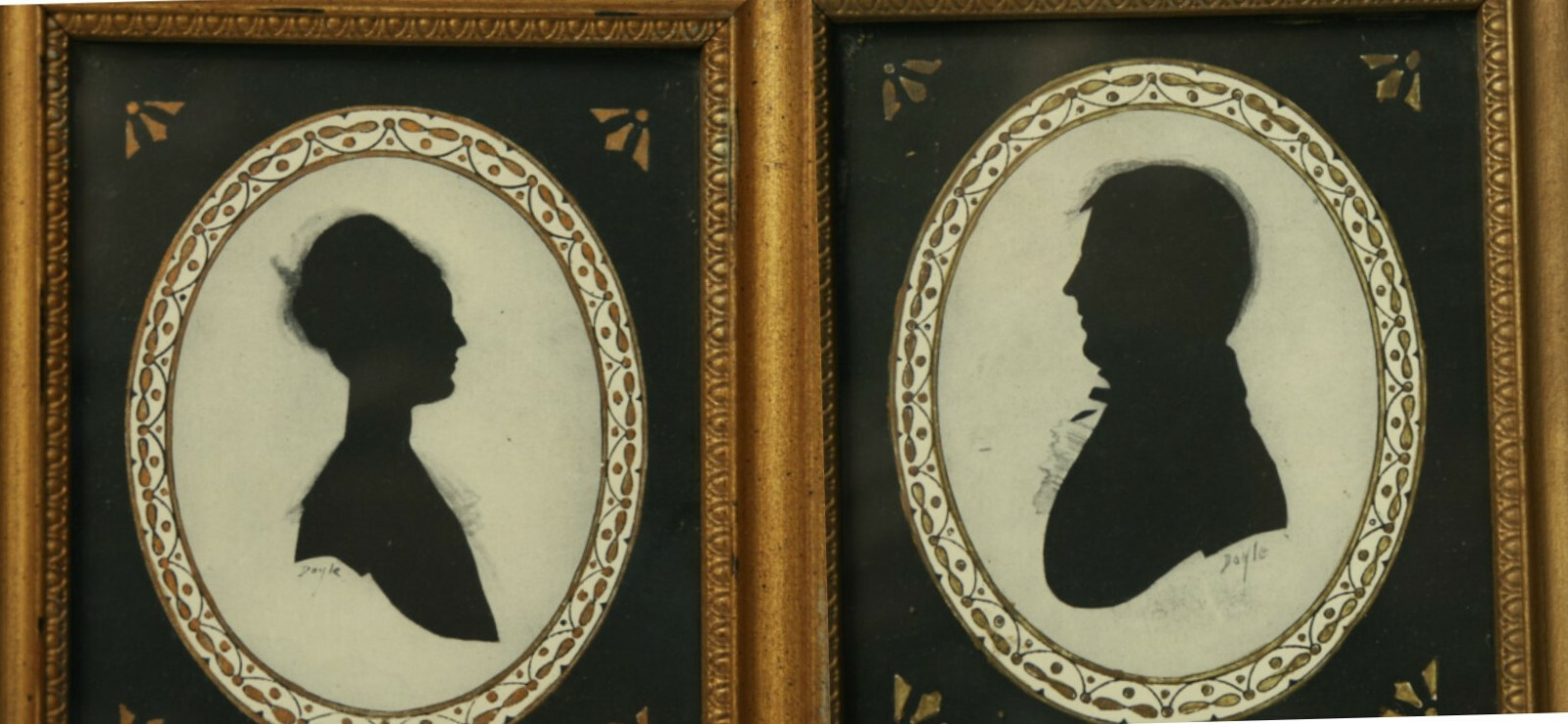 Ebay listing of fake Doyle silhouettes  I messaged the buyer to tell her nicely that they are not real.
Here is my message to her: "I am sorry but think you should know that the pair of silhouettes you are offering are reproductions. They were made in the early decades of the 20th century when interest in antique silhouettes was at its height because of pioneer collectors/scholars. A number of companies began making repros that were meant to be sold as such. As time passed, these became aged looking and began being sold as antique–19th century. If you take them out of the frames you will see that what is meant to look like reverse painted glass mats is (if I remember correctly from last time I opened a pair like this) actually printed on either thin matboard or on the silhouette paper. I'm sorry I can't remember exactly about the mats, but I do remember that they are not painted glass. These silhouettes are inferior to the ones that Doyle and/or cut. They would have originally had a label on the back but that is almost always missing now."
Here is her response: "You are incorrect these are original cut silouettes by the welknown artist Doyle. They are signed by the artist in pencil. They have been in my family for over 100 years."
So, if they were in her family for 100 years, that says they were in her family since about 1920.  That is right about the time that reproductions of 19th century were being made and sold. Doyle died in 1828.  As I said, we can't expect all people to know everything about everything.  My goal is to educate.  Right now, I'm trying to educate you not to buy repros and fakes–unless you are paying appropriately for what you are buying.